Revelations Counseling & Consulting
Our practice is in network with the following insurers. Coverage may vary depending on provider.
Please contact our administrative staff to ensure that your plan is covered.
TRICARE
Cigna
Aetna
Anthem Virginia
Blue Cross Blue Shield Federal
UnitedHealthcare/Optum
Medicare
Revelations does not currently offer psychological testing and evaluations. Please feel free to contact our front desk if you are seeking a recommendation or referral.
If you don't see your insurance company listed above, our Resident in Counseling, Hilary Towers, PhD offers self-pay rates.
In addition to cash and check, we accept all major credit cards as well as FSA cards furnished by third-party payers.
Please follow this link to access patient intake forms: Patient Forms.
Behavioral Health Resources
Revelations is in partnership with the Virginia Veteran and Family Support Program which provides assistance with connecting Service Members, Veterans, and their Families to a range of behavioral health supportive services, in addition to providing individual peer support and groups.
Below is a list of additional resources for veterans in need of behavioral health services which provide treatment, support and information to persons experiencing a psychological or emotional crisis, a traumatic event, or substance abuse or addiction including misuse of medications.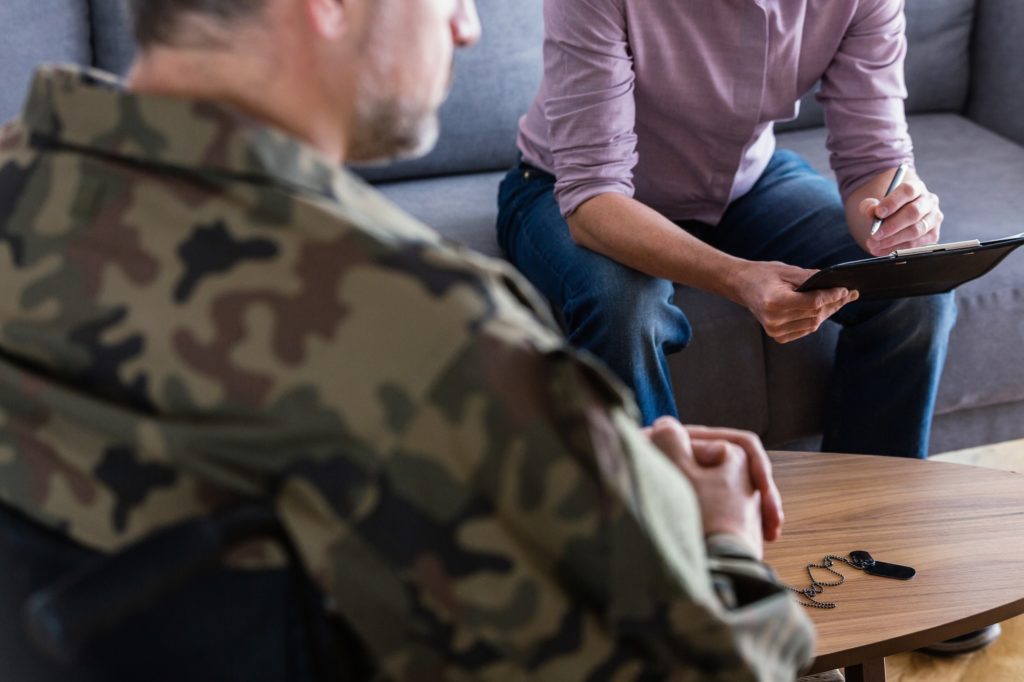 2-1-1 Virginia provides 24/7 crisis intervention and referral to mental health services in Virginia: Dial 211​
VA Crisis Line provides 24/7 crisis intervention and referral for military, members of the Guard and Reserve and their families: 1-800-273-8255, Press 1
VA Women Veterans Call Center
VA Women Veterans Call Center answers questions about VA services for women: 1-855 VA WOMEN
Coaching Into Care is a free and confidential coaching service operated by the VA to help callers discover new ways to talk with their Veteran about their concerns and about treatment options: 1-888-823-7458
inTransition is a voluntary and confidential program to support service members moving between health care systems or providers including transition from active duty to the civilian providers: 1-800-424-7877
Real Warriors offers an online Live Chat with a professional counselor:
Defense Center of Excellence for Psychological Health Outreach Center
Defense Center of Excellence for Psychological Health Outreach Center provides 24/7information and support on psychological health and traumatic brain injury: 1-866-966-1020
The Marine Corps DSTRESS Line
The Marine Corps DSTRESS Line is a 24/7, anonymous phone and online live chat counseling service with a 'Marine-to-Marine' approach. The call center is staffed with veteran Marines, former FMF Corpsmen, Marine Corps family members, and licensed clinicians with specific training in Marine Corps culture: 1-877-476-7734
Find a Vet Center near you or to speak confidently with a Vet Center Counselor at any time around the clock call: 1-877-WAR-VETS (927-8387)